Custom oil paintings on canvas. Delivered to your door.
Your favourite memories, moments, and creations painted by professional artists in stunning oil on canvas. Stretched, mounted, and delivered anywhere. Paint your world 🎨
01.

Inspiration

Use the Canvit Upload App to upload your artwork, choose a size, select framing options and add comments or styling requests.

You might have something in mind already, or feel free to draw inspiration from our Pinterest boards. The options are limitless.

02.

Magic

A highly skilled artist will begin work on the commissioned piece(s).

You can choose an artist, or allow us to select who is best suited for your masterpiece.

Your piece can be completed and delivered within two weeks.

03.

Reveal

We will send you a photo of the completed painting to ensure you're over the moon before proceeding with shipping.

Satisfaction is guaranteed.

04.

Receive

Following your approval your painting will be delivered to your door. Rolled or ready to hang.

Your piece can be completed and delivered within two weeks, aywhere in the world.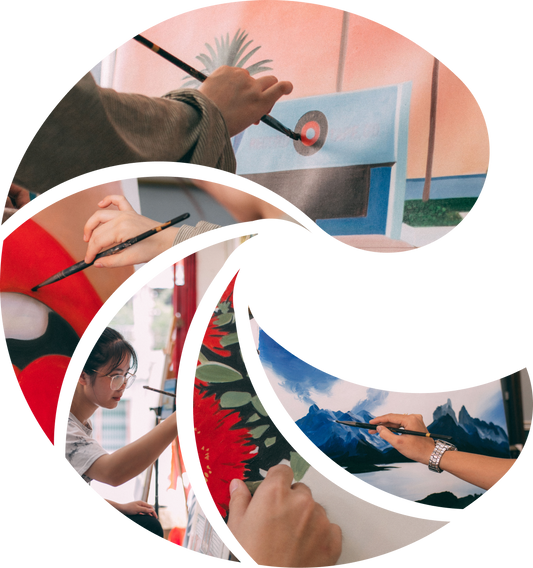 Empowering artisans, celebrating creativity
We believe in the transformative power of art and its ability to bring life to any space. That's why we've partnered with skilled artisans we have met on our travels, providing them with a global platform to showcase their exceptional craftsmanship. We celebrate their creativity and passion, while ensuring they receive fair compensation and support for their work.
About Us
Bespoke, hand-painted artwork.
Where any image or inspiration can be turned into a stunning oil painting, delivered to your door in weeks.
Upload image